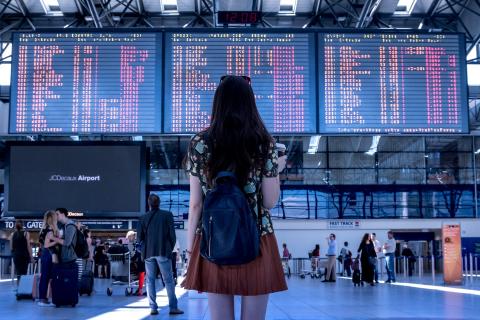 Tour+Med Travel Insurance protects you from expenses related to a medical emergency, however, all other aspects of your trip are not covered by this kind of policy. It makes the purchase of non-medical protection of great value. Protect yourself against a wide variety of travel emergencies such as lost baggage, canceled flights, missed connections, or canceled cruises.
Eligibility
must be 85 or younger
must purchase coverage in the 15 days that follow payment of the first non-refundable deposit of Your Trip
you cannot insure any trip over $12,000 per insured
maintain permanent residence in either NB, ON, or QC
be in your province of residence at the time of purchase
maintain provincial health insurance plan eligibility
be of a certain age on departure date (per plan selected)
comprehend either English or French
Available plans
Trip Cancellation and Interruption
This insurance covers you in case of trip cancellation or interruption. Available for single trips for a maximum duration of 183 (NB, QC) or 212 (ON) days.
Non-Medical Package (which includes)

Trip Cancellation and Interruption
Baggage Insurance
This insurance protects you if your travel belongings got lost, damaged, or stolen.
Accidental Death and Dismemberment Insurance
Get covered for death or dismemberment in event of a travel or flight accident.
Maximum sums insured
Trip Cancellation and Interruption

Prior to Departure (up to the sum insured)
After Departure (unlimited)
Accommodation and transportation ($750)

Baggage Insurance

Baggage and personal effects ($1,000)
Maximum for a single item ($500)
Travel document replacement ($200)
Delay of baggage and personal effects ($400)

Accidental Death and Dismemberment

Flight Accident (in flight) ($100,000)
Flight Accident (not in flight) ($50,000)
Other Accident ($10,000)
GET A QUOTE OR BUY ONLINE