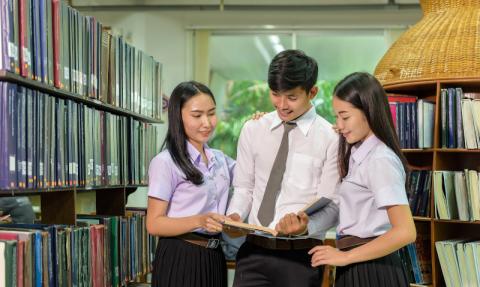 The student experience in Canada is meant to be enjoyed. But if an unexpected medical emergency happens, know that you're protected with International Students to Canada travel insurance. Allianz Student Insurance is ideal for international students to Canada who:
Are registered full-time in a Canadian school, college, university, or accredited educational institution
As of the effective date, be less than 60 years of age
Are temporary residents of Canada without any government health care coverage
Have completed their studies and remain in Canada for up to a year to work in the field of their studies
Would like coverage under their policy for their spouse and dependents living with them
You have 10 days after purchase to return this policy for a full refund, provided you have not departed on your trip and a claim has not been incurred.
Summary of Benefits
Standard Option

Sum insured ($5 million)
Emergency Hospital and Medical Services (up to overall maximum)
Chiropractor, osteopath, podiatrist/chiropodist, naturopath, acupuncturist, or physiotherapist ($600 per profession)
Ambulance Services (up to overall maximum)
Prescription Medication (up to a 30-day supply)
Transportation of Family or Friend ($5,000)
Return of Deceased ($15,000)
Cremation at the place of death ($5,000)
Dental (accident) ($5,000)
Dental (other than a direct blow to the face) ($600)
Dental (wisdom teeth) ($100/tooth)
Emergency Transportation / Return Home (up to overall maximum)
Maternity (up to $1000 per 12-month period)
Physical Examination ($250 per 12-month period)
Eye Examination (one visit per 12-month period)
Tutorial Services ($20/hour, up to $500)
Accidental Death & Dismemberment (up to $15,000)



Standard + 90 days stable pre-ex Option

Includes all the benefits of the Standard Option
Pre-existing conditions coverage (if stable for at least 90 days)
Eligibility
be a student; or
be a dependent child or the spouse of an eligible student; and
as of the effective date, be less than 60 years of age; and
not be insured or eligible for benefits under a Canadian government health insurance plan; and
be in good health on the date one exits the country of origin
GET A QUOTE OR BUY ONLINE