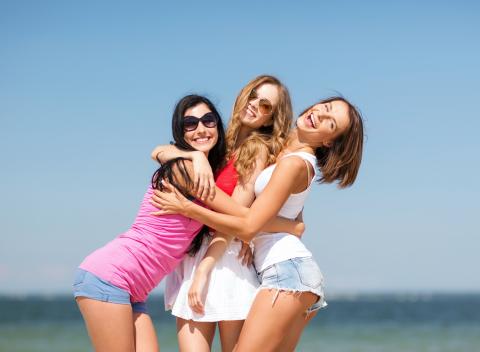 Manulife Travel Insurance for Travelling Canadians is designed for Canadians travelling out-of-province or outside Canada. It can help protect you against the cost of unexpected emergencies that may occur before or during your trip.
Manulife COVID-19 Pandemic Travel Plan is designed for Canadians who are still travelling within our country and to global destinations. It provides medical coverage in the event of illness due to COVID-19.
Emergency Medical
This plan can help protect you from unexpected emergency medical expenses while travelling. This plan offers up to $10 million in emergency medical coverage.
All Inclusive
If you want comprehensive protection beyond just emergency medical coverage, this plan may be what you're looking for. Benefits include:
up to $10 million in emergency medical coverage
Trip Cancellation & Trip Interruption
Baggage Loss, Damage and Delay
Travel and Flight Accidents
Trip Cancellation and Interruption
What if you unexpectedly need to return home early or, due to a medical emergency, stay longer than planned? Trip Cancellation and Interruption coverage help you protect the investment you made in your trip.
Available plans
Single Trips

Single-Trip Emergency Medical
Single Trip All Inclusive
Single-Trip Travel Canada Emergency Medical
Trip Cancellation & Interruption

Multiple Trips

Multi-Trip Emergency Medical
Multi-Trip All-Inclusive
Benefits
Maximum liability ($10,000,000)
Emergency treatment
Paramedical services (up to $700)

Chiropractor
Osteopath
Physiotherapist
Podiatrist

Ambulance transportation
Emergency dental treatment (up to $300 for pain relief, up to $3,000 for accidental blow)
Bringing someone to your beside
Childcare expenses (up to $75 a day)
Return home of travel companion
Return home of vehicle (up to $3,000)
Hospital Allowance (up to $300)
Phone call expenses
Pet return (up to $500)
Trip Break
Return to Original Trip Destination (up to $5,000)
Terrorism Coverage (up to $35 million)
GET A QUOTE OR BUY ONLINE