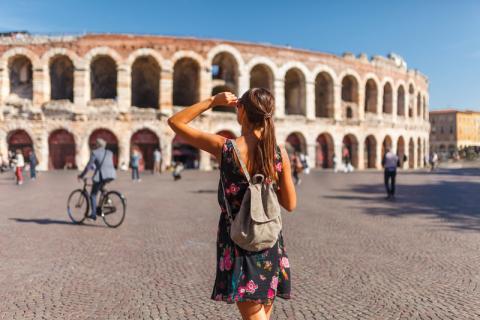 GMS Travel Insurance allows you to choose the coverage you need the most. Emergency Medical and Trip Cancellation Coverage can be purchased separately or as a bundle. In addition, when purchasing Trip Cancellation Coverage, baggage loss, damage, and delay protection are included at no extra cost.
Emergency Medical Coverage
Emergency Medical Coverage may be purchased as a Single-Trip Plan or Multi-Trip Annual Plan that provides limited coverage for multiple trips taken throughout the year.
Summary of Benefits
Maximum coverage (up to $5 million)
COVID-19 coverage (up to $500,000)
In-Hospital Care
Medical services
Diagnostic Services
Out-Patient Medical Treatment
Prescription Medication (30-day supply)
Rental of Essential Medical Appliances (not to exceed appliance price)
Emergency Dental Services (up to $2,000)
Private Duty Nursing (up to $5,000)
Health Practitioners ($300 per specialty)
Road Ambulance
Air Ambulance (up to $20,000)
Remote Evacuation (up to $20,000)
Repatriation
Special Attendant
Return of Family Member (up to $1,000)
Return & Escort of a Dependent Child/Grandchild
Family/Friend to Bedside (up to $3,000)
Round-Trip Air Transportation to Identify Remains (up to $2,000)
Return of Remains (up to $7,000)
Return of Vehicle (up to $2,000)
Return of Cat or Dog (up to $300)
Child Care (up to $500)
Out-of-Pocket Expenses (up to $1,000)
Coverage Continuation