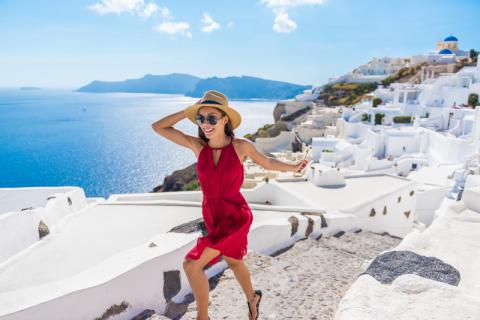 Allianz Global Assistance is one of the largest travel insurance and assistance service providers in Canada. Allianz Insurance is the world leader in travel insurance and assistance services. For over 50 years, they have been making sure travelers, from individuals and families to business people and leisure travelers, have the best trip possible.
Over eight million Canadians are supported by their travel assistance services when they venture abroad. Canadian travelers and Visitors to Canada alike can rely on Allianz Global Assistance for coverage solutions that are right for them.
An unexpected medical emergency, a canceled flight, or a hurricane can bring the vacation you've been dreaming about to a halt. Travel insurance can help turn things around by covering costs incurred due to emergency medical care, the cancellation or interruption of your trip, and more.
If you become unexpectedly sick or injured during your trip and require emergency medical treatment, Allianz Global Assistance Insurance will cover eligible medical costs for hospitalization and more, along with providing emergency assistance services.
In case you need to cancel your holiday before you leave due to a covered reason, Allianz Global Assistance Insurance will help you recover the cost of booking expenses such as flights and accommodations which you paid for in advance.
VIEW DETAILS
GET A QUOTE
The Visitors to Canada Plan is suitable for international tourists or family and friends who are visiting Canada for a short period or a longer stay, including those on a super visa. It's also ideal for temporary foreign workers or others with a Canadian work permit.
Plans offered under this option are available to visitors to Canada, temporary workers, landed immigrants, and returning Canadians who are not eligible for benefits under a Canadian provincial health insurance plan. Choose from up to $25,000, $50,000 or $100,000 in affordable emergency medical coverage for your stay.
VIEW DETAILS
GET A QUOTE
This is the most popular choice for international students, tailored to fit your unique needs, this plan is designed to cover expensive medical costs associated with in-patient treatment, along with benefits such as rehabilitation treatment, out-patient surgery, and medical evacuation.
VIEW DETAILS
GET A QUOTE