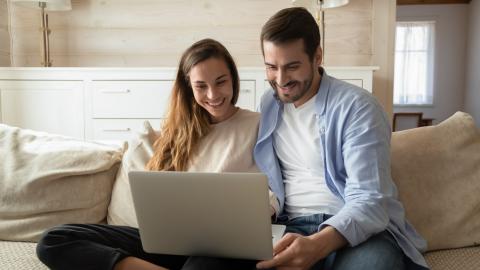 Personal Health Plan from GMS Health Insurance is an easy, affordable way to protect you and your family from the growing list of health care costs not covered by the government. Make sure you're covered for everyday health needs, medical emergencies, and rising drug and dental costs with supplemental GMS health insurance.
GMS Health Insurance offers a variety of health plan types and options at affordable and competitive rates, you design the plan that best meets your family's unique needs:
BasicPlan
For emergency medical coverage at the lowest possible cost, BasicPlan covers the essentials your provincial health plan doesn't – including air and ground ambulance, preferred hospital rooms, in-hospital drugs, and more.
ExtendaPlan
With all the essential benefits of BasicPlan and more, ExtendaPlan also covers physiotherapy, massage therapy, hearing aids, and a range of medical equipment and supplies. Plus you get to choose one of our options for travel emergency medical insurance.
OmniPlan
Our most comprehensive benefits package, OmniPlan can help you keep your family in better health with greater coverage for physiotherapy, massage therapy, eye exams, glasses, and even $2 million in travel emergency medical insurance.
Additional Coverage Options
Basic Prescription Drug (up to $3,500)
Enhanced Prescription Drug (up to $5,000)
Dental Care (Year 1 $500, Year 2 $750, Year 3+ $1,000)
Hospital Cash ($100 per day, up to $3,000 per policy year)
Annual Travel (up to $2,000,000; 15, 30 or 48 days)
GET A QUOTE OR BUY ONLINE