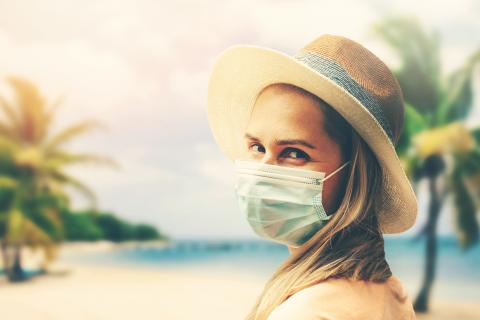 Manulife COVID-19 Pandemic Travel Plan is designed for Canadians who are still traveling within our country and to global destinations, and they need travel insurance more than ever before. It provides medical coverage in the event of illness due to COVID-19.
Eligibility
be at least thirty (30) days of age;
not have been advised by a physician to avoid travel at this time;
be a resident of Canada
be covered under a government health insurance plan for the entire duration of your trip;
can be purchased for trips up to the number of days allowed by a government health insurance plan.
Summary of Benefits
Emergency Medical Insurance for Non-COVID‑19 related medical conditions (up to $5,000,000)
Emergency Medical Insurance for COVID‑19 and related conditions

up to $1,000,000
up to $5,000,000 (for fully vaccinated travelers)

Interruption benefits (only available, if your original trip duration is 31 days or longer, before any extensions)

$150/day up to $2,100 per person, or
$300/day up to $4,200 per family

Emergency medical expenses related to COVID‑19, if you are on a cruise and have been fully vaccinated
The company does not cover expenses related to the cost of and any expenses for a COVID‑19 test that is mandated by any entity with appropriate authority (such as a government or a transportation service) for entry into or exit from a country/jurisdiction or to use its services
GET A QUOTE OR BUY ONLINE