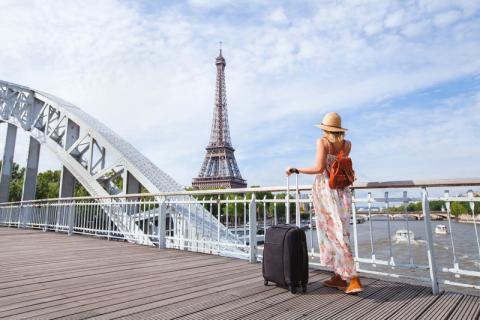 Since 1949, GMS Insurance has been committed to supporting and promoting health care. It has a rich history of service and innovation, and a long tradition of giving back to the communities in which it does business.
Buying travel insurance is the best way to safeguard your finances when something unexpected happens during your travels. GMS insurance offers affordable travel insurance coverage to meet a variety of needs.
GMS Travel Insurance allows you to choose the coverage you need the most:
Emergency Medical Coverage makes sure you are protected from steep out-of-province and out-of-Canada emergency medical costs. Choose a Single-Trip or Multi-Trip Annual plan type.
Trip Cancellation Coverage protects the financial investment you made in your trip from unexpected trip cancellations and interruptions. Not only will you get protection for your trip, but your baggage too with the baggage loss, damage, and delay benefit is included.
Emergency Medical and Trip Cancellation Coverage can be purchased separately or as a bundle. In addition, when purchasing Trip Cancellation Coverage, baggage loss, damage, and delay protection is included at no extra cost.
VIEW DETAILS
GET A QUOTE
Whether you're applying for a Super Visa, visiting family, or immigrating to Canada permanently, let GMS cover the cost of emergency treatment and care. GMS Visitors Insurance will take care of your emergency medical needs.
Immigrants & Visitors to Canada insurance is designed to cover losses resulting from sudden, unexpected and unforeseen circumstances. Choose from up to $25,000, $50,000, $100,000 or $150,000 in total coverage. Choose from $0, $100, $500 or $1,000 deductibles.
VIEW DETAILS
GET A QUOTE
Personal Health Plan from GMS Health Insurance is an easy, affordable way to protect you and your family from the growing list of health care costs not covered by the government. Make sure you're covered for everyday health needs, medical emergencies, and rising drug and dental costs with supplemental GMS health insurance.
GMS Health Insurance offers a variety of health plan types and options at affordable and competitive rates, you design the plan that best meets your family's unique needs.
VIEW DETAILS
GET A QUOTE